Sale
CSR Hacked 2.18.1 / 2915 – 2021 CSR2 Hacked Mod
$49.95
Description
This is the newest version of the game! Make sure you are fully updated, this is ANDROID ONLY!!
2.18.1 ONLY After buying you will see Mega Link in purchase note, if not just contact me, and I will check to see if you bought, and send you the link, use same email you used to buy to contact.
You will receive the APK file, you download the original game, rename the OBB folder, and then delete the game, and then change the obb folder back to original name, and then run the mod.
**NOT FOR NEW ACCOUNTS** It will work but it will be buggy and mess things up!
Instructions:
Download APK
Go to OBB file and change folder Csr2 natural motion folder name to something else like csr2.naturalmotion.com and add like a 4 at the end, so when you UNINSTALL, the game files are still there.
Install MOD above.
Change OBB folder name back.
Enjoy free cars. Gold gets Purple, Cash gets Yellow, THIS IS THE ONLY MOD THAT WILL DO THIS.
——————————————————–
The next chapter to the #1 drag racing game series of all time has arrived.
Setting a new standard in visuals, CSR 2 delivers hyper-real drag racing to the palms of your hands. Compete against live players across the world with your custom built supercars including LaFerrari, McLaren P1™, Koenigsegg One:1 and many more.
Team up with friends to form a crew, tune your rides for maximum speed and dominate the competition in global crew events. CSR 2 is all-new, download for free and start racing now!

Featured Game CSR Racing 2
1
NEXT-GEN GRAPHICS
CSR 2 redefines what you thought possible on your mobile device. Using outstanding 3D rendering techniques, CSR 2 features the most beautiful and authentic supercars to date. Now you can get inside every car to reveal its meticulously detailed interior, including original manufacturers' trim options. Racing games do not get any more real than this.
REAL-TIME RACING
Compete against opponents from around the world or race against your friends in real-time challenges.
CONFIGURE AND CUSTOMIZE
Customize your car with a wide range of paint, rims, brake calipers and interior trims just as you would in real life with a world-class car configurator. Choose from paint wraps, decals and custom license plates to personalize your ride.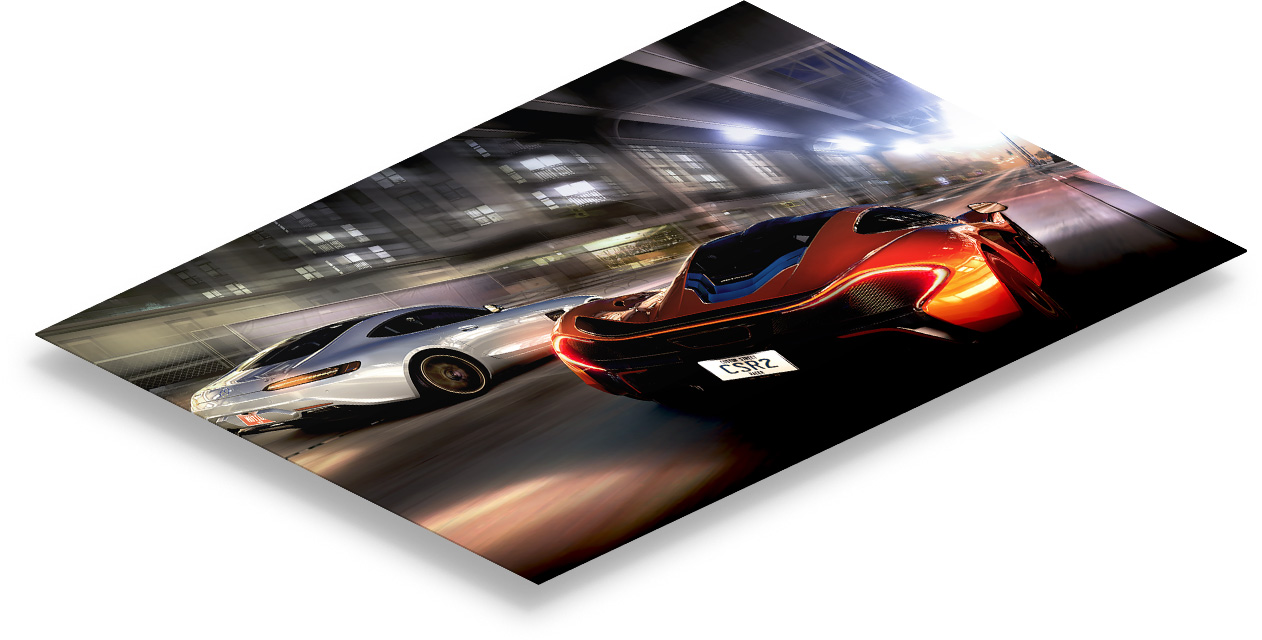 2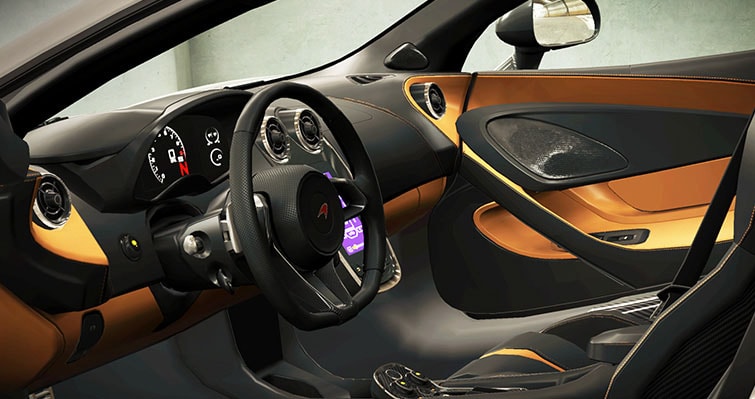 UPGRADE, TUNE AND FUSE
Car upgrades are only the start. You can now get under the hood to tune gear ratios, tyre pressure, nitrous timings and much more. And when the competition gets ruthless, make sure you strip surplus cars for parts, and fuse them into your favorite vehicles.
3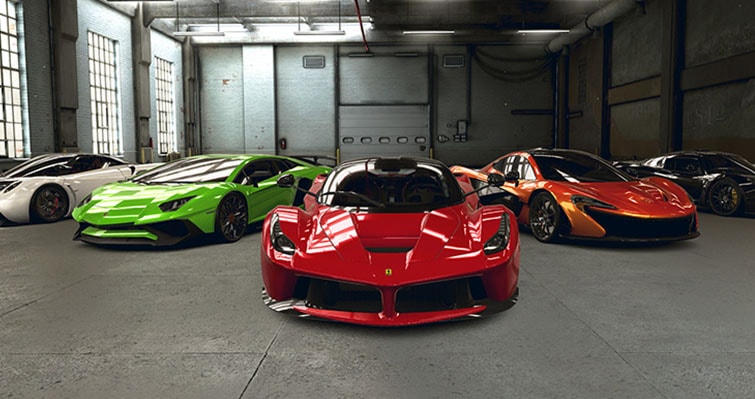 BUILD YOUR DREAM GARAGE
Collect the supercars of your dreams and show them off in your huge warehouse garage – CSR 2 features over 50 officially licensed vehicles from the world's most desirable car manufacturers including Ferrari, McLaren, Bugatti, Lamborghini, Pagani and Koenigsegg.
4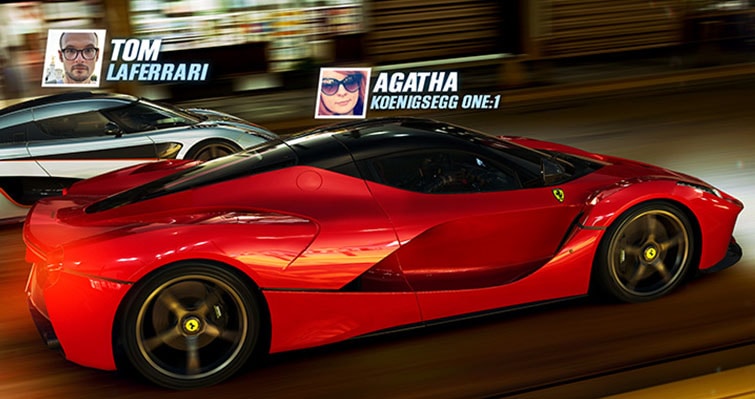 PLAY WITH FRIENDS – AND MAKE FRIENDS
Team up with your friends; plus join in with live chat, multiplayer races, online crews, exciting new online events and competitive rankings.
5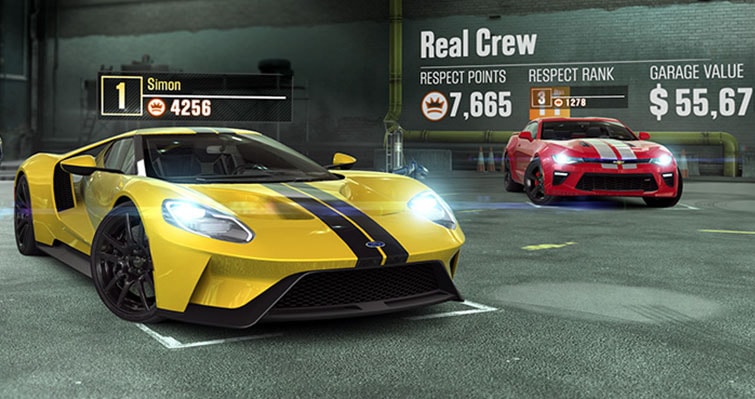 DOMINATE THE CITY
Compete in single-player Crew Battles across stunning race environments and work your way from rookie to pro by defeating the top crews in a city where nothing is as it seems. Can you uncover the truth? Remember to keep an eye out for events to earn extra cash for upgrades and win rare parts for your rides. New events added daily!